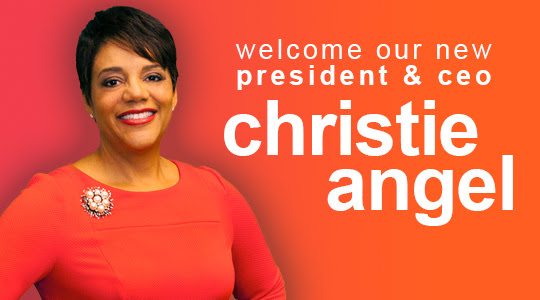 08 Nov

Link Christie Angel announced as President and CEO of YWCA Columbus

We are excited to announce another appointment!

YWCA Columbus is excited to announce Christie Angel as our new President and Chief Executive Officer. Christie will transition to her new role prior to year's end. She brings nearly 30 years of expertise in the areas of, economic development, public infrastructure, housing and grants management, philanthropy, health and human services, and government procurement.

Christie is a former YWCA Governing Board Member and Board Chair, and she was named a YWCA Woman of Achievement in 2015. She has served on several nonprofit boards, working with nonprofit leaders and making a difference in the lives of local children, including those staying at the YWCA Family Center.

Previously, Christie provided counsel and advisory services to businesses and non-profit organizations as the Principal of Government Relations and Public Affairs for Calfee Strategic Solutions. She also served as the Deputy Chief of Staff and External Affairs & Services Director to former Columbus Mayor Michel B. Coleman.